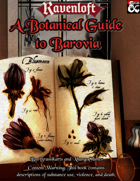 Halloween Sale on Ravenloft Adventures!
Halloween is almost here! Time to tell some spooky stories! Save up to 40% on more than 150 Ravenloft Adventures this month! This sale includes classic D&D, Adventurers League, and Communty Content PDFs! The Halloween Sale ends soon! Don't miss out!
Planescape Community Content!
Planescape: Adventures in the Multiverse is available now! That means you can create and publish your own Planescape PDFs at DMsGuild! We want to see your Adventures, Monsters, NPCs, Spells, and more! What tales are you going to tell in Sigil and beyond?
Check out a few brand new Planescape Community Content PDFs and more today!
Roll20Con Dungeon Scrawl Contest!

Roll20Con is the perfect time to try out Dungeon Scrawl – a simple (and free!) online mapmaking tool. The latest addition to the Roll20 adventuring party, Dungeon Scrawl is a simple tool for creating maps on the fly for when your players turn left when you thought they were turning right.
To celebrate, we're hosting a Dungeon Scrawl Map Making Contest! You have until October 29 to send in your best Dungeon Scrawl creation for a chance to win the grand prize – a one year Pro subscription to both Roll20 and Dungeon Scrawl! We'll also choose ten entries at random to win a free month of Dungeon Scrawl Pro.

For questions about your DMsGuild account or problems with your order please use the Contact Us form.